Rejected for a Purpose: How God Uses Rejection to Help You Find and Fulfill Your Destiny, by O. J. Toks (formerly known as Adetokunbo O. Adeoye). September 2010. $15.95. ISBN: 978-0-9820384-3-7. Trade Paperback.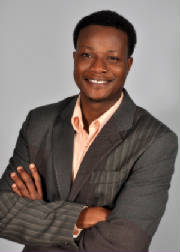 Using real-life and Biblical examples, this unprecedented and timely book reveals that rejection is not only a vital ingredient to help you find your purpose, but it is also a catalyst to help you fulfill it. This work explores three fundamental reasons why you experience rejection, why God uses it, how He uses it to help you find and fulfill your destiny, eight benefits of it, and what you need to do in order to experience these benefits. You'll learn that rejection is a wake-up call—it's an alarm clock that God uses to wake up your calling. Rejected for a Purpose will help you understand that the people who neglected, refused, or dismissed you might have done you the biggest favor of your life. This book will enlighten, empower, and encourage you—whether you're experiencing rejection in your relationships, your family, your church, your profession, or for your convictions.
PRAISE FOR REJECTED FOR A PURPOSE
Rejected for a Purpose brings clarity through redirecting our paradigm and realizing that we all have a divine destiny and there's no greater reward in this life than to discover it and live it out. The glory of God is man living to his fullest potential. Toks helps to illuminate that the walls of rejection in life are not stop signs but merely detours to get us to our divine destination.--Pastor Todd Hull, Director of C30 The Journey and Koinonia Single's Ministry, Lakewood Church, Houston, TX; Cofounder, Tower of Hope Ministries; Vice Pres., EMS Management.
The rejection that we all experience leaves us with many questions. O. J. Toks explains with great detail and fantastic illustrations why rejection happens and how it can be for our benefit. He brings us from victim to victor by sharing how "God uses rejection for our good and to help us fulfill our destiny". I highly recommend Rejected for a Purpose.--John Bowman, Ministry Leader for the Prayer Partners, Lakewood Church, Houston, TX; Leadership Consultant, Development Dimensions Intl.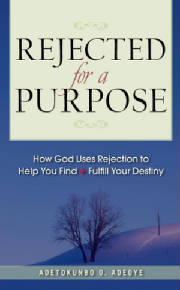 Purchase Rejected for a Purpose: How God Uses Rejection to Help You Find and Fulfill Your Destiny, by O. J. Toks, $10.