Just released!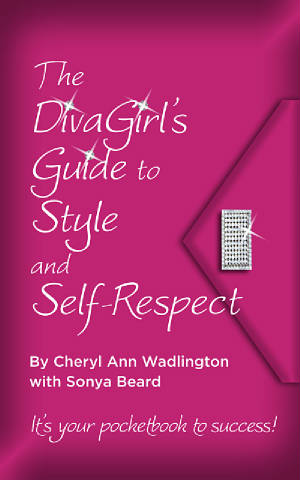 The DivaGirl's Guide to Style and Self-Respect, by Cheryl Ann Wadlington with Sonya Beard, March 2012, ISBN 978-0-9824945-7-8, $15.95, Trade Paperback, 272 pp.
"I applaud this precious book. Thank God for Cheryl Ann Wadlington!"
—Cornel West, Ph.D., Princeton professor and cultural critic


"I wish The DivaGirl's Guide had been around when I was a teen. Cheryl Ann has it right. And I always tell those I mentor, 'Be Nice!'"
—Fern Mallis, creator of New York Fashion Week and consultant to the future of fashion


"The DivaGirl's Guide to Style and Self-Respect" is the one book any girl between the ages of 15 and 21 will want to read and keep notes. It will give you tools to lead your life with confidence and self-respect. It is truly your pocketbook to success!"—Sylvia Scott, Founder and President, Girl's CEO Connection (Girls Creating Enterprising Organizations)
Girls need help. The DivaGirl's Guide to Style and Self-Respect is the answer to her "help me" cry. This book isn't full of random "shoulds" to memorize. It explains all the "whys," so today's girl can make wise decisions. Over many years of operating her urban charm school, Cheryl Ann Wadlington has talked to—and listened to— thousands of girls. She understands where they're coming from and where they're going. She's that big sister who believes in them and says, "You can make it!"
An all-star panel, from former Miss USA Kenya Moore to former U.S. Surgeon General Joycelyn Elders, weigh in on how to conduct yourself in all aspects of your daily life—from forging your own path, surfing through cyberspace, climbing the career ladder, working the party scene, juggling best friends, and riding down lover's lane.
You'll also pick up cool pointers from famous performers, academic experts, and noted dignitaries. And our celebrity glam squad will get you into shape for what should be one of the best times of your life—your teen years.

Cheryl Ann Wadlington's website

About the Authors
Cheryl Ann Wadlington is one of the nation's premiere fashion and beauty journalists and a leading consultant in the field of personal growth. An accomplished writer, television personality and sought-after motivational speaker, she has reached millions through publications such as Self, Essence, Life & Style, and The Philadelphia Daily News. She founded Evoluer Image Consultants, an award-winning full-service agency in Philadelphia that provides clients with extensive makeovers, personal shopping and wardrobe management. She also operates the nonprofit organization, The Evoluer House, which has graduated more than 700 socio-economically challenged girls from this highly successful personal development program. Cheryl majored in advertising and communications at the Fashion Institute of Technology and Fashion Merchandising at Bauder Fashion College. She also served on the faculty of the Temple University School of Communications and the advisory board of Cheyney University's Fashion Merchandising program.
Sonya Beard, a nationally award-winning newspaper reporter, spent more than five years at In Style, the international fashion magazine at Time Inc. She served as a media consultant for Kulture2Couture, a fashion initiative by the Mayor's Office of London. She's also a freelance book editor for fashion and beauty titles, including Soul Style: Black Women Redefining the Color of Fashion and Black Hair: Art, Style and Culture. The Temple University grad is based in Seoul, where she's been a contributing writer for Seoul magazine and an expat correspondent for The Korea Herald.
Purchase The DivaGirl's Guide to Style and Self-Respect, by Cheryl Ann Wadlington with Sonya Beard, for $10.

The DivaGirl's Guide in the Media!
Cheryl Ann Wadlington interview, Good Day Philadelphia, Fox29 TV
Philadelphia Tribune article, DivaGirl's Guide Preaches Style, Self-Respect
See more of Cheryl Ann Wadlington's media appearances
The Reviews Keep Coming!
"I've never been afraid of superlatives and have never wished my washy to be wishy. This is the best self-help book I've ever read. Buy it, read it, lend it, give it. Five stars out of five. Easily."
—Hubert O'Hearn, journalist/book reviewer, San Francisco Book Review and Buy the Book Reviews
"In our recent 'conversations' about Toddlers & Tiaras, preteen plastic surgery, and porn star fashion for young girls, this book by Cheryl Ann Wadlington and Sonya Beard is a must get to help girls find their truthful fashion as style sensibilities without trading on their sexuality or self-esteem."
—Gerit Quealy, "Bringing Style to World Book Night," StyleGoesStrong.com
"This book (The DivaGirl's Guide) is fantastic!"
—Mike Jerrick, Co-Host, FOX 29 Good Day Philadelphia
"Wadlington has succeed in introducing a proper 21st Century etiquette guide that is in keeping with her personal growth axiom: 'Polish until you sparkle, sparkle until you shine.'"
—Bobbi Booker, The Philadelphia Tribune, Lifestyle & Leisure Reporter
"I am so grateful that the Diva Girl''s Guide exists. I'm a huge fan of Cheryl Wadlington's work with young women and I believe this book will allow her to take her message to thousands more of the girls who need. The young woman who follows the advice in this guide is certain to come away with more confidence, a stronger sense of direction, greater wisdom and bigger dreams. She'll be unstoppable! Can't wait for my own daughter to read it."
—Tamara Jeffries, Former Executive Editor, Essence magazine; Assistant Professor, Bennett College for Women
"I was filled with joy reading this book because finally somebody has got it right. Ms. Cheryl realizes that girls just need someone to understand what they are going through, but more importantly giving them an outlet to reflect and grow. If you have any teenage girls in your life, 'The DivaGirl's Guide to Style and Self-Respect' is the perfect gift that they can use over and over again."
—DeAnna Allen, Fashion Contributor/Blogger, ASTYLdLIFE.com
"The Diva Girl''s Guide to Style and Self-Respect is a refreshing and holistic guidebook for tweens and teens to chart their course through the rocky road of blossoming into a woman! The interactive structure of the book will engage readers and help them to pause, reflect and integrate what they have just read. The coverage of issues such as fitness, health, sexuality, tech-etiquette (so important today!) and financial literacy are written about in an accessible and comprehensive way. This book will equip girls with lessons and questions that will shape them throughout their lives. Well done!"
—Natalie W. Nixon, Ph.D., Strategic Design MBA at Philadelphia University
"I have just read a review copy of "The DivaGirl's Guide to Style and Self-Respect" from the first page to the last and WOW! Outstanding. The book's cool, calm writing style will move some young women in the right direction. Bravo to the writers!"
—Lisa Silhanek, Former Director of Sponsorships, Mercedes Benz Fashion Week/Owner of Silhanek LLC
"Cheryl Wadlington and Sonya Beard have truly created a literary tour de force in creating this amazing book, The DivaGirl's Guide to Style and Self-Respect! Her musings on her personal struggles as a young woman combined with this interactive format to include the readers really touched my heart. I found myself answering the questions she set forth and really looking at my life in a totally different way. When she asks her audience to write about their teen years and to question how other people we respect feel about us, I was truly moved. So moved that I quickly started applying some lessons learned from this book to empower myself. 'A DivaGirl works the room, gets what she wants, makes a strong impression, expects the best, knows who she is, and values her reputation!' The DivaGirl's Guide to Style and Self-Respect will live on in my life and the lives of many young women in this world for years to come. Bravo!!! Thank you so much Ms. Wadlington and Ms. Beard for creating such a positive legacy for all of us!"
—Monica Watkins, Ford model, artist, philanthropist and founder of Art in Motion
"The DivaGirl's Guide to Style and Self-Respect" is a must-have book for every young teen and tween navigating the landscape of choices and consequences. The book is authentic. Most importantly, it will empower girls to define who they are and want to become."
—Karen Taylor Bass, Founder, The Brand New Mommy Blog
"'The DivaGirl''s Guide to Style and Self-Respect is a thorough and complete instruction manual that prepares and empowers our young ladies of the new millennium. From internet, social, personal, phone, and texting etiquette, to knowing how to present and represent yourself in public places, to networking, and making yourself unforgettable (in a good way) everywhere you go, this DivaGirl''s Guide truly covers it all. It is clear, Ms. Wadlington has done her homework and has a developed a masterpiece which has the ability, when used correctly, to empower our generation of young women to make proactive and intelligent decisions, so that they will think, act, and define themselves with true character, excellence, and grace!"
—Tiffany R. Jackson, M.S. Ed., Early Intervention Special Instructor

...and so do the endorsements!
"Style is something you are born with but it is also something that can be learned over time with the right tools. DivaGirl's Guide to Style and Respect is one of those essential tools for young women. We have all had our fashion don'ts at some point in our lives but this guide can help you avoid making any sort of fashion faux-pas whatsoever. Cheryl Wadlington's direct, no holds barred approach is dead on. Brava!"
—Kristin Haskins-Simms, Fashion Designer | Project Runway Season 8
"Cheryl really has a grasp on what these young girls need and this book is a perfect collection for girls and mothers of young girls. What makes it so great though is it teaches life lessons that anyone can learn something from."
—Justiin A. Davis, Actor, HBO''s Emmy Award Winning TV Series "Boardwalk Empire"
"I am pleased to support The DivaGirl's Guide to Style and Self-Respect, a book which I believe will empower and nurture teen girls, as well as guide them to grow and present themselves in a confident, positive and self-respecting light. This is so important during these times when social media, celebrities, and even the girls' own peers may send messages to the contrary."
—Susan C. Taylor, MD
"DivaGirl's Guide to Style and Self-Respect is the go to guide for every girl who wants to be fabulous in every aspect of her life. This is a modern day book of manners for the modern girl. I plan on sharing this book with my friends! A wonderful brush up tool!"
—Patty Hughes, Media Personality and Creator of Curvygirlstyle.net
"This book is a must for our young women!"
—Patty Jackson, Radio Personality, WDAS-FM - 105.3
"The DivaGirl''s Guide is the perfect antidote: a blueprint for girls to negotiate the difficult journey into adulthood with a sense of dignity, grace and style."
—Jason King, Ph.D., Clive Davis Department of Recorded Music, New York University
"Cheryl Wadlington''s work with young girls is vitally important. Girls are the fastest growing segment of the criminal justice population. We see this increase of girls involved with crime because of a decrease in self-esteem, self-respect and the lack of positive role models. Cheryl''s work will give young girls the practical skills to make good choices to grow from young girls at risk to young positive ladies."
—The Honorable Renée Cardwell Hughes, Chief Executive Officer at American Red Cross SEPA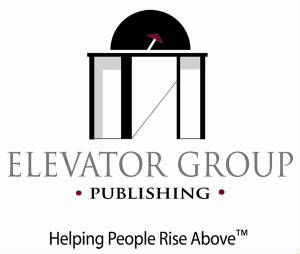 The Elevator Group
Helping People Rise Above™
The Elevator Group is dedicated to helping people rise above and lead an abundant life by developing books, broadcast media and motion pictures with meaning.